In preparation for next week's screening of Ten Inch Hero in Orlando *squee*... I've made a little eye candy for your desktop.  I've made it in two sizes. 
Teaser: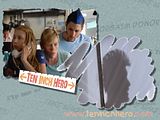 I've made it in two different common sizes. Please let me know if you'd like a different size. My resolution is 1920x1200, but I know most people don't have that. Just request in the comments!
1024x768: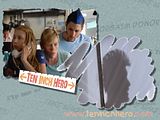 1280x1024
I also made an Incredimail stationery and tag. For the stat, please click here:
http://www.mediafire.com/?omhzvnbj9xn
Please remember that you must have Incredimail in order to be able to use it. DO NOT CONVERT TO OE!!!
If you would like the tag:
, please leave your request in the comments!
Remember to go to
the Ten Inch Hero website
(check out their blog!!! cool!) and also to
YouChoose.net Petition site for TIH
to sign the petition to get a distributor! Remember - we ALL want our Ten Inch Hero!
Current Mood:
bouncy
Current Music: Joshua Radin